About
JaZzyMaE Media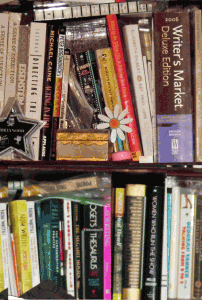 An artist-based creative communications company started by writer/filmmaker Laurie Lamson to help tell great stories.
In addition to her creating her projects, Laurie helps small businesses, production companies, movie producers, screenwriters and authors bring their entertainment, education and promotional projects to life.
She has an extensive network of talented professionals to call on for various projects as needed – actors, cinematographers, editors, composers, graphic designers, etc.
She has been lucky enough to work with a variety of clients each with unique and challenging projects:
RICKY BLEDSOE • CAVALRY PRODUCTIONS • ELEMENTS ENTERTAINMENT • EMERGING LEADERS ACADEMY • FATBOX PRODUCTIONS, INC. • GAME SHOW NETWORK • EDWARD GOLDMAN FINE ART • GREEN SKY MUSIC • GREENSTEM PRODUCTIONS, INC. • HEAL PRODUCTIONS • HIGHLY RELEVANT MEDIA • JOIN THE DOT, LLC • KAL KREATIONS, INC. • EVA MARGOT KANT • LAWRENCE RAY CONCEPTS • LIZ THE CHEF • J. MICHELLE NEWMAN • NEW CENTURY SOUL RECORDS  • PRODIGY ENTERTAINMENT, INC. • SHINES RECORDS • SHOWREEL INC. • SYNECARE CHIROPRACTIC • THREE HALVES ENTERTAINMENT • TURNHERE.COM
Client & Colleague Comments