Laurie Lamson
Laurie is a passionate writer, filmmaker and creative collaborator.
IMDB Profile
A true communications professional, Laurie is comfortable working on books, videos, screenplays and websites.
She is currently working with Goddard Entertainment who optioned a TV project – Laurie's adaptation of three historical novels by Jeane Slone.
Laurie previously completed two screenplays for Prodigy Entertainment: a page-one rewrite of modern noir thriller Sleeping With The Lion, and a dramatized adaptation of Don't Shoot, I'm The Guitar Man by Buzzy Martin. Don't Shoot is currently in post-production.
She performed two screenwriting projects on assignment for Greenstem Productions, and co-wrote a comedy screenplay Way Off Broadway with producer Gary Shusett (in development with Sunset Pictures.)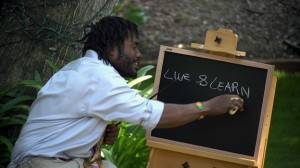 As a filmmaker Laurie wrote, produced and directed a short feminine comedy, Family Values in the Goddess Years that went to several festivals and aired on Propeller TV for 2 years. She directed and edited an award-winning reggae music video, Demo Delgado's "Live and Learn", which reached #3 on Tempo Networks' chart (the MTV of the Caribbean.)  She also directed, co-wrote, co-produced and edited an ambitious short romance about love through lifetimes: Eternal Waltz.
The video of her first script for the City of L.A. was nominated for an Emmy. Many of the subsequent videos made from her educational and corporate scripts won the Telly, the Aegis, the Golden Cine Eagle and more.
She completed a series of interactive assignments for the National Museum of the U.S. Army: WWII Soldiers' Stories; Army Combat Team, Revolutionary War Soldier Stories and Revolutionary War Battles, and is currently working on an internal U.S. Army multi-faceted scripting project.
Laurie is dedicated to helping and inspiring other writers. She is the co-editor of the popular writing exercise anthologies Now Write! Screenwriting, Now Write! Mysteries, and sole editor of Now Write! Science Fiction, Fantasy, and Horror, all published by Tarcher/Penguin (see NowWrite.net.) She was the telecon host for International Screenwriters' Association for 3 years.
Her empowering book for girls is Witch Littles: Magic In The Garden.