Witch Littles: Magic in the Garden
What if little girls could make magic in their own backyards?

Witch Littles is a law of attraction book for little witches age 6 to 600. Two determined sisters invent their own brand of witchcraft and discover that intention + belief + love = magical results!
$14.99 includes shipping.  Ask to have your copy signed by the author with a special message.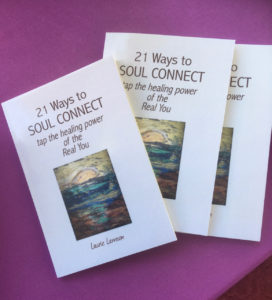 21 Ways to Soul Connect: tap the healing power of the Real You

Self-help book to educate and empower adults: quick and practical tools to manage overwhelming emotions and life's other challenges.
21 Ways To Soul Connect: tap the healing power of the Real You is a wonderful companion on your journey through life.
Prices include shipping in the U.S. Get one for your self and more for people you care about.
[hr]
 
Writing exercise anthologies to educate and inspire writers.

Now Write! is the acclaimed book series published by Penguin Random House under it's Tarcher/Perigee imprint, offering writing exercises, writing prompts and best-kept secrets from hundreds of top writers and teachers.
[hr]
The Quest for Peace
A short story about a young man's quest for peace in the Middle East – available now as a Kindle book.