Books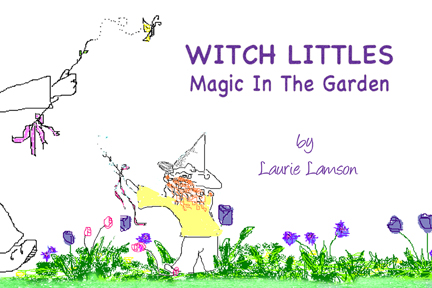 Witch Littles: Magic in the Garden
What if little girls could make magic in their own backyards?
To help their grumpy mother, two sisters invent "do-it-yourself" magic and discover we could all use a little encouragement to grow and blossom, just like the plants in their mother's garden.
Fiction to entertain and empower little witches aged 6 to 600.
$14.99 includes shipping.  Ask to have your copy signed by the author with a special message.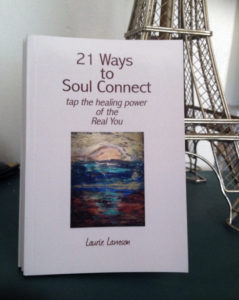 21 Ways to Soul Connect: tap the healing power of the Real You

Everyone needs tools to handle overwhelming emotions and life's other challenges.
Here are some quick options to help you get yourself back on track.
Practice these techniques when you're feeling good so they become habitual – healthy habits for the mind, body and spirit.
21 Ways To Soul Connect: tap the healing power of the Real You is a wonderful companion on your journey through life.
Self-help book to educate and empower adults.
Prices include shipping in the U.S. Get one for your self and more for people you care about.

Writing exercise anthologies to educate and inspire writers.
Now Write! is the acclaimed book series published by Penguin Random House under it's Tarcher/Perigee imprint, offering writing exercises, writing prompts and best-kept secrets from hundreds of top writers and teachers.
Laurie Lamson co-edited Now Write! Screenwriting and Now Write! Mysteries.
She is the solo editor of Now Write! Science Fiction, Fantasy, and Horror.
The Quest for Peace
A short story about a young man's quest for peace in the Middle East – available now as a Kindle book.