Laurie Lamson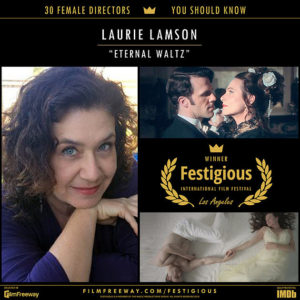 Laurie is an award-winning writer and filmmaker.  As a seasoned creative collaborator, she thrives on the challenge of helping tell great stories.
IMDB Profile
Top skills:
• Filmmaking background provides deep understanding of writing for the screen, from PSAs and short educational scripts to feature screenplays.
• Creative adaptation of book to screen.
• Providing the polish to any text: strong ability to revise and tighten sentences for increased clarity and readability.  Intuitive sense of grammar.
• Solution-oriented and learn from every experience.
Passion for empowering the creativity of others:
• Extensive experience consulting, coaching, editing, proofing for screenwriters and authors.
• Edited three writing exercise anthology books in the  Now Write! series.
• Hosted telecons for International Screenwriters Association for almost four years.
• Developed and taught creative writing workshops for at-risk teen girls through Free Arts for Abused Children.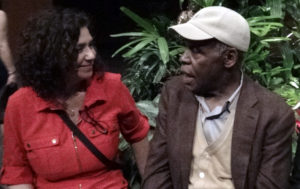 Laurie with Danny Glover at the 2017 Pan African Film Festival