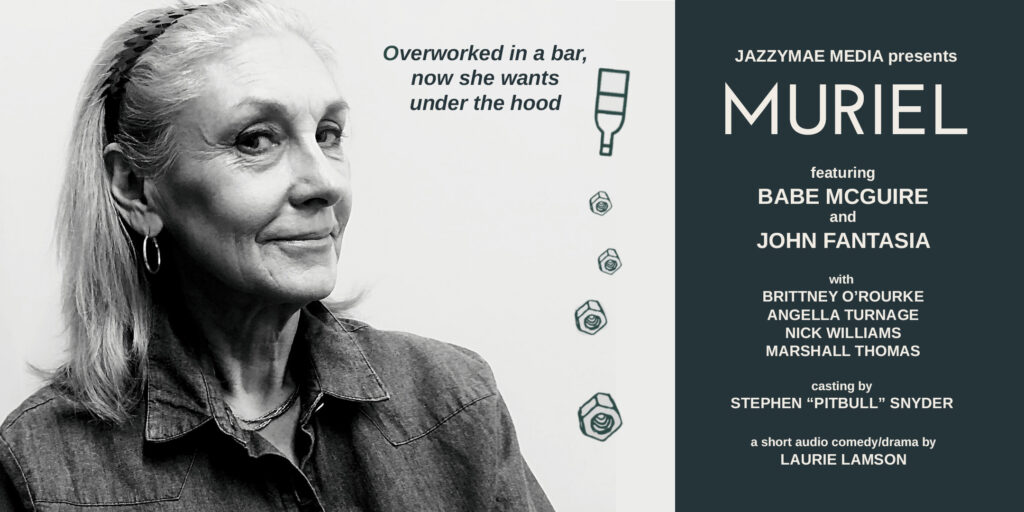 Muriel is a 10-minute comedy/drama audio play written, directed, edited by Laurie Lamson, and produced by JaZzyMaE Media.
A middle-aged bartender determined to become an auto mechanic inspires a barfly with a poetic soul.
Muriel was played by Babe McGuire.
Steve St. Clair was played by John Fantasia.
Jackie was Brittney O'Rourke.
Donna was Angella Turnage.
The auto instructor was Nick Willams.
Mike, the Owner of Grease Monkey Repairs was Marshall Thomas.
Nick and Marshall also played Sea Still customrs.
Performances were recorded live in Hollywood, California, at Garden of Sound, by Jason Sayada, with additional recording on Zoom.
Casting was done by Stephen "Pitbull" Snyder.