JaZzyMaE Media helps you tell your story – clearly, concisely, creatively.
Working with production companies, ad agencies, event producers and small businesses, JaZzyMaE Media helps bring entertainment, education and promo projects to life.
A humane and inclusive outlook adds value to every project and creative collaboration!
THE "JAZZ" IN JAZZYMAE
• go-to for writing with clarity and creativity
• inclusive and female-forward content
• artistic sensibility, humor, dramatic storytelling
• consistency, integrity, high standards
• proven project management skills
• solution-oriented, win-win-win philosophy
SERVICES
SCRIPTWRITING
Over 100 film, video & audio scripts for education, entertainment and marketing have been produced by clients and in-house. Projects have attracted an Emmy-nomination, dozens of awards and international acclaim. More importantly, they achieved or exceeded communication goals.
COPYWRITING I COPY EDITING
Written communication is a requirement for any business. Whether you need to translate complex material into accurate, user-friendly content, create or tighten up website copy, make company bios more consistent, or fine-tune a press release, JaZzyMae Media brings professional polish to brochures, presentations, training manuals, websites, ads, bios, press releases, speeches, and more.
BRAND STRATEGY
There's a lot of misunderstanding about what branding actually is. A deep-dive consultation/strategy session helps entrepreneurs and small business owners hone in on brand category, what clients expect, and how to talk about/position what they do with clarity and confidence. It also helps with fine-tuning products, services & pricing.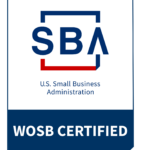 INDUSTRIES
• Entertainment
• Education
• Promo/Marketing/Commercials
• Interactive Museum Exhibits
• Government Agencies and Organizations – Civic/Municipal/Federal
• Transportation
• Utilities
• Banking
• Health/Medical/Wellness
• Beauty/Fashion
• Food