Eternal Waltz is a metaphysical short romance about soul recognition and a love that spans lifetimes.
A German actor (Thorsten Becker) and American actress (Cindy Marinangel) wanted to make a romantic short movie.  All they knew at first was that they wanted it to include the tarot, a waltz to the Blue Danube, and lovers meeting in more than one time/space.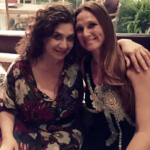 They asked Laurie Lamson to help them develop the story, write the script, and eventually to direct the film.
In 1887, when a philandering husband ends the secret romance between his wife and their handsome butler, a tarot card reader uses Strauss' Blue Danube waltz to help them find each other again in the post-apocalyptic future.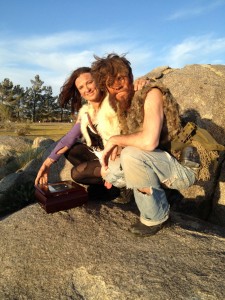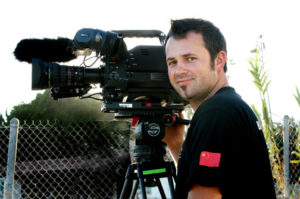 When it came time to produce the film, they started a company (Angel Baker Productions) and successfully raised a good-sized budget with an Indiegogo campaign.
They enlisted Raffaele Marraffa as a producer, with Laurie Lamson/JaZzyMaE Media to help out with pre-production tasks as a co-producer.  Laurie donated a lighting package she had won in a contest. This also became an opportunity to collaborate once again with talented DP Pedja Radenkovic.
After a successful shoot and long post-production process in which Laurie also edited the film, Eternal Waltz is completed.  See full cast and crew on IMDB.
Eternal Waltz Accolades
WINNER:

Best Romance I Short Film – Only The Best International Film Awards (Aug-Sept. 2021 / monthly)
Best Director – Amsterdam/Around Intl. Film Festival (Nov 2017 / monthly)
Best Acting Ensemble – Culver City Film Festival, 2017
Best Drama Diamond Award – The European Independent Film Award 2017
Best Independent Short Film – Festigious Film Festival (Nov 2017/ monthly)
Best Sci-Fi – Festigious Film Festival (Nov 2017/monthly)
Best Short Film Gold Award – Hollywood Film Competition (Dec 2017 / monthly)
Best Short Film Platinum Award – NYC Indie Film Awards (Dec 2017 / monthly)
Best Independent Short Film – L.A. Film Awards (Nov 2017/ monthly)
Best Independent Short Film – Top Shorts (Nov 2017/ monthly)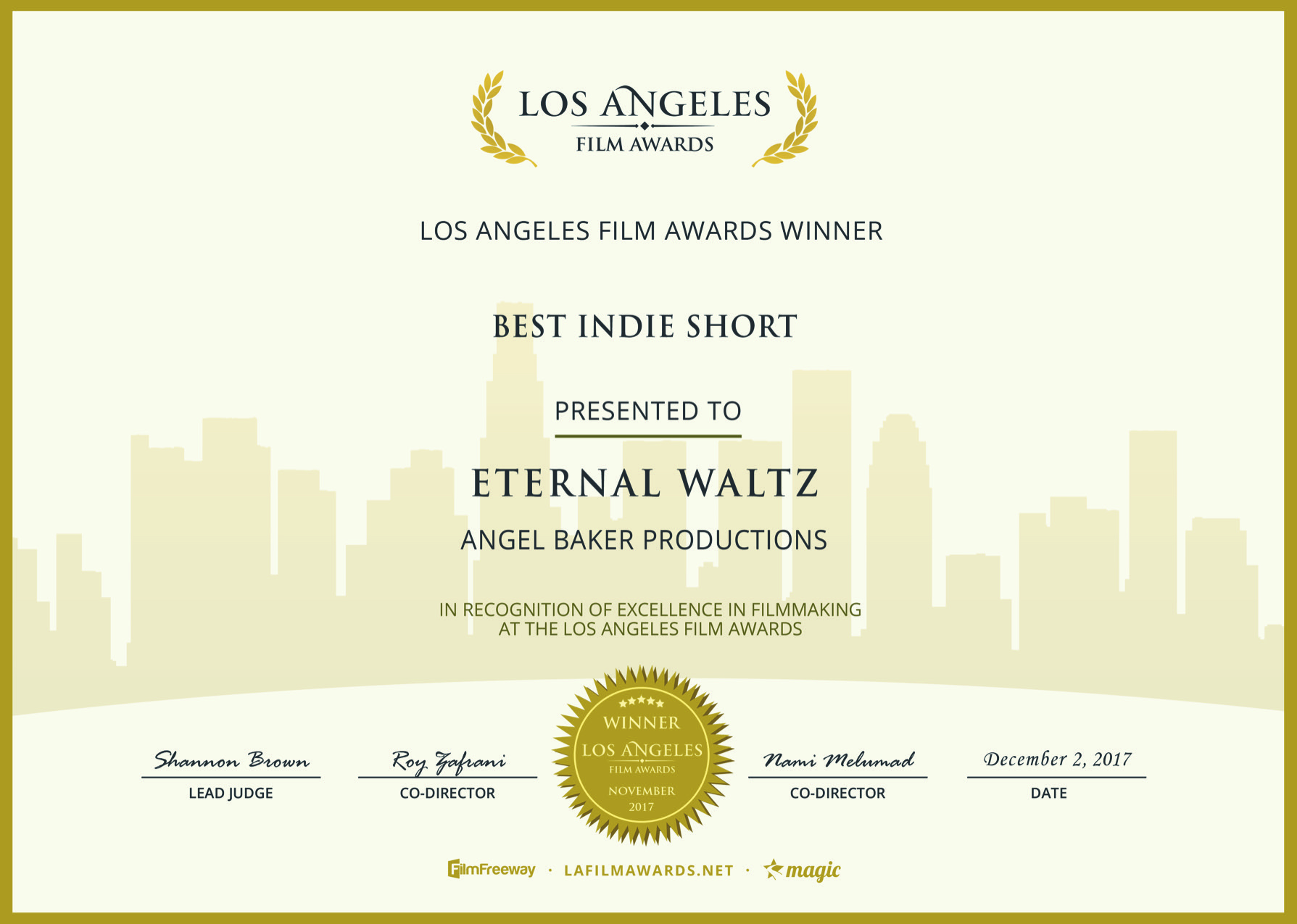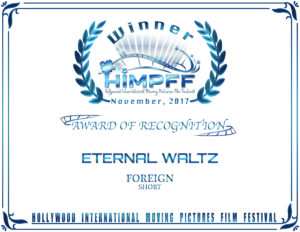 Best Foreign Short – Hollywood Intl. Moving Pictures Film Festival  (Nov 2017/ monthly)
FINALIST: