Demo Delgado's "Live and Learn"
Demo Delgado's "Live and Learn" reggae music video was co-produced by JaZzyMaE Media, directed and edited by Laurie Lamson.
Demo Delgado is a talented, prolific and controversial Jamaican reggae singer/songwriter. With "Live and Learn" he returned to his rasta roots after a successful early career co-writing songs and touring with Wayne Wonder and other reggae/dancehall and hiphop performers.
JaZzyMaE Media was pleased to co-produce Demo's music video, "Live and Learn" – a conscious, upbeat, roots-reggae style single, with his indie label, Marwan Records.
Laurie Lamson helped develop a concept and wrote a script for the video. She was the director and editor, and JaZzyMaE Media recruited Director of Photography Eduardo Quintino and his gaffer/grip, Gustavo Leon. We also pulled together a bunch of the props, costumes etc.
Demo and Laurie brought together an international, all-ages supporting cast who vibed perfectly together on- and off-camera.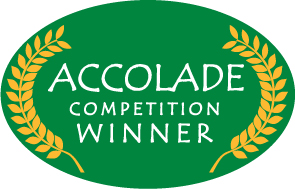 The music video was in rotation on Hype-TV (Jamaica), Reggae Jam Television (online), Soweto-TV (South Africa) and Tropik TV Network – on Tropik Hits, featured on an episode of 5Sur5TV (Caribbean and Tri-state area,) and reached #3 on the Tempo TV Networks chart (the MTV of the Caribbean.)
"Live and Learn" also screened to a small but enthusiastic audience at the first annual Culver City Film Festival.

"Demo is an inspiring artist with a wonderful gift to share with his music," says Laurie. "I hope this video helps him reach a broader audience who I expect will love the song as much as I do."
More Demo Delgado videos by Laurie Lamson:
Music video for Demo's original song (verses co-written with Laurie): Give Thanks for Life
Slide show/music video for Demo's original song: "My Life: Rastafari."
"Home video" of Demo covering Buju Banton's hit "Close One Yesterday."