ABCD by Laurie Lamson
An "uplifting" comedy/drama feature screenplay, inspired by a true story.
In the early roaring 20s the modern brassiere hadn't been invented yet, so some women had "two" big "problems."
This clumsy seamstress with a large bosom and even larger vision defies conventional society to free and empower herself. With the help of her artist husband, she invents the modern brassiere, but in the process, she alienates her best friend, outrages the Ladies' Morality Guild, and almost loses her remarkable invention to an unscrupulous department store, until she learns the difference between "restriction" and "support." Women can have it all!  
Winner, Best Drama Screenplay – Lonely Seal International Film, Screenplay and Music Festival
Semifinalist – The Script Lab Free Screenplay Contest
Semifinalist – Screenplay Diverse Voices
Quarterfinalist – Emerging Screenwriters Genre Screenplay Competition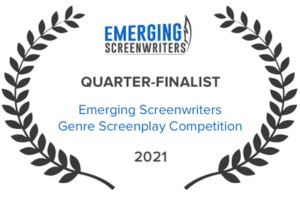 ---