YOUR STORY, MY PEN: Five Reasons to Consider Hiring a Ghostwriter
by Laurie Lamson
Let me start by saying I don't believe writing is a rarified skill. The most compelling material can come from "untrained" writers. As I often say, "If you can think, you can write."
What sets professionals apart is that writing is both a passion and a calling which gives us the willingness and the grit to grapple with potentially soul-sucking challenges:
finding clarity about your story and what you're trying to say
trusting your own voice
connecting with emotions and telling emotional truth
fear of criticism and taking it personally
keeping momentum going when your inspiration lags – seeing a project through
knowing or finding out the necessary elements of a great narrative story
learning the conventions of your writing area/genre
Through practice and discipline, professional writers become skilled in the art of translating ideas and emotions into eloquent prose, vivid imagery, and compelling narratives.

WHAT MAKES A GREAT GHOSTWRITER?
Ghostwriting is all about empowering individuals and businesses to communicate what they want to share – whether a book, a speech, or a website – in a way that is clear and engaging, without stomping on their authentic voice and point of view.
The ghostwriter is there to help clarify, facilitate, elevate, and polish the writing – to make their client look good.
The best ghostwriter is not just a professional writer. They have the compassion, honesty, and skill to help others communicate creatively and effectively, without imposing on the idea or story. The ghostwriter is there to help clarify, facilitate, elevate, carry out, and polish the writing – anonymously and discreetly. The whole purpose is to make their client look good.
Therefore, it's essential for a ghostwriter to take the time to understand who their client is and what they want to produce so they can write from the client's perspective. They must also have a versatile voice that can adapt to the given project.
TOP FIVE REASONS TO HIRE A GHOSTWRITER
1. You Want to Produce Meaningful Content Efficiently and Effectively.
Communicating effectively is vital to your success, and storytelling is at the heart of human communication.
Whether you're an entrepreneur seeking to share your business vision or an aspiring author or screenwriter yearning to bring your creative visions to life, your story deserves to be told as it was meant to be.
Writing well is both an art and a skill, and there is no shame in getting professional support for something so crucial.  After all, you wouldn't expect to perform your own root canal or replace the roof on your house – you'd hire a trusted professional.
2. You Have Better Things to Do.
Not everyone has the time or patience to devote to honing their writing skills and crafting well-structured, engaging, error-free content.
By hiring a ghostwriter, you tap into their professional skills, ensuring that your writing project maintains a high standard of quality.
3. You Want to Become an Author but Don't Know How.
A book can establish you as an authority in your field, but you may not know how to get the knowledge and ideas from your mind (and heart) on to the page or computer screen, where you can play with them and work out the kinks.
You may benefit from a sounding board to help you develop your book. A ghostwriter can serve as a mentor and friend to your project to help you get where you want to go instead of stalling out or giving up.
4. You Struggle with Translating your Ideas into Clear and Compelling Narratives.
You may not be aware of the underlying principles of dramatic storytelling, or how to organize what you have in an engaging, meaningful and effective way.  
If you want your story to be told effectively, a ghostwriter who's spent years studying and practicing these things can help you achieve your goal without you having to personally go through what is often a rather long and steep learning curve.
5. You Need a Professional's Perspective.
It can be extremely difficult to view your own writing objectively and from a reader's point of view.
You may tend to second-guess and labor over your writing, or lack confidence in your knowledge of grammar and other writing fundamentals.
Your story or message could be getting lost in wordiness, jargon, redundancy, or a lack of clarity and specificity.
A ghostwriter can approach your project with an objective and professional eye, give you fresh perspective, and offer insights and ideas you might not have even considered. This external viewpoint can reinvigorate your own enthusiasm for the project and enhance the quality and effectiveness of your writing.

IN CONCLUSION
Everyone has a story to tell and the power of well-crafted content cannot be over-estimated. A good story, well-told has the ability to engage, captivate, educate, inspire, and even change lives.  
If you need help telling yours, I am a go-to for creativity and clarity through writing. I know exactly how to help you explore ideas, brainstorm solutions, do the writing either with you or for you, and provide an expert polish to help your story shine.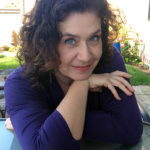 Laurie is a respected professional who has written and/or facilitated a variety of fiction and nonfiction books, copy, and numerous scripts for film, video and audio. With a dedication to the sacred art of story and passion for empowering the creativity of others, Laurie is an encouraging writing mentor and friend who is committed to helping you bring your vision to life so you can share it with the world. Claim a free Spark Session to get started.
(Originally published on Companies Digest.)