Anti-Heroine Ep. 6: Auti-Mom – Warrior Princess
Docudrama of an Auti-Mom who battles close-minded individuals while using love, brains, and humor to help her son overcome his disability.  Based on a true story.
Edited for length and adapted for audio from the multi award-winning short film, Jack's Mom, Autism Warrior Princess, which was adapted from the book: The Auti-Mom Club by "Jack's Mom" aka JOY BLACKBURN.
Written by    LAWRENCE RIGGINS
Directed by   LORI MIZZONS and LAWRENCE RIGGINS
Produced by   LAWRENCE RIGGINS and CHESSIE REISS
Cast
Jack's Mom   EMILIE DOERING
Jack   ROMAN IVANIEV
Irene   JENNIFER FIELD
Mona   KATI MOORE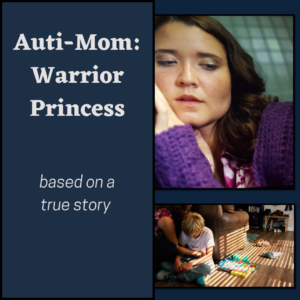 Lawrence Riggins website: Branded Films Management and IMDb page.
To support this podcast series: visit our Patreon page.
Visit Anti-Heroine series homepage.
#antiheroineseries #scriptedaudio #jazzymaemedia #LawrenceRiggins #Auti-Mom #JoyBlackburn #autism