Anti-Heroine Ep. 7: Hello Again
In a moment of personal crisis, a young mother reconnects with her dead mother, for a few fleeting moments. Is it a techno-glitch, a spiritual journey, or the universe allowing one last Hail-Mary to save a life?
Edited/ adapted for audio from the short film, Hello Again.
Written & Directed by  CINDY MARCUS
Produced by  AMY SCHUMACHER
Edited by  STEVEN LAMORTE
Crew  FINN KOBLER, FLIP KOBLER
Cast
Sasha   AMY SCHUMACHER
Mom  TAMARA DEEMS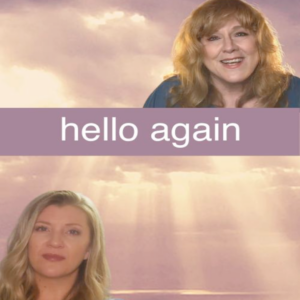 Cindy Marcus IMDB page.
Cindy's Amazon author and Playscripts pages.
Cindy's LinkedIn, Facebook, Instagram and Twitter pages.
To support this podcast series: visit our Patreon page.
Return to Anti-Heroine series homepage.
#antiheroineseries #scriptedpodcast #jazzymaemedia #CindyMarcus #HelloAgain #metaphysicaldrama