Anti-Heroine Ep. 5: Winter Fall
Winter Fall – a satirical comedy/drama short story, written in response to a movie about elderly "charming rascals" that had a distinctly misogynistic tone… and inspired Laurie to tell the story from one of the wive's point of view.
Written, Edited, Directed by LAURIE LAMSON
Co-Directed & Recorded by DAVID SAWICKI
Cast
Housewife/Narrator   LISA SAWICKI
Joe/Joe's Attorney   DAVID SAWICKI
Judge  JOHN FANTASIA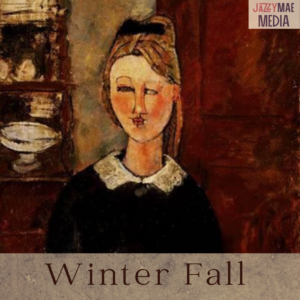 David Sawicki's LinkedIn.
Lisa Sawicki's LinkedIn.
John Fantasia's website – he's also co-lead in Anti-Heroine Ep. 2: Muriel.
Painting is "The Pretty Housewife" by Amadeo Modigliani.
To support this podcast series: visit our Patreon page.
Return to Anti-Heroine series homepage.
#antiheroineseries #jazzymaemedia  #scriptedpodcast #scriptedaudio #WinterFall #comedydrama #satiricalcomedy